Welcome to the Faringdon Probus website
Meetings are normally held on the 2nd and 4th Monday of each month at 10:30am until midday at The United Church, Coxwell Street, Faringdon, SN7 7HA.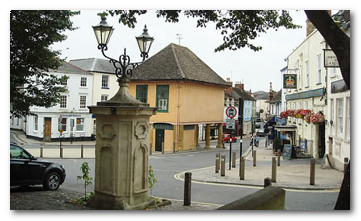 Forty Years and Still Alive
This year, 2022, sees Faringdon & District Probus Club celebrate its Ruby 40th year anniversary.
Rubies are symbolic of nobility, purity and passion, and these qualities have seen the Club survive the rigours and tribulations of Covid19 and its derivatives thanks to the efforts of your officers, committee and loyal members.
As the legendary phoenix supposedly rose from the ashes with renewed vigour so we, in 2022, spring back into action with a new and exciting programme of talks and social activity.
We are thankful to Zoom and those who made 'talks at a distance' possible and helped reduce the risks to health.
Purpose of the Club
To provide a regular point for retired and semi-retired professional and business people of the Faringdon and surrounding districts at which they can maintain fellowship with persons in similar circumstances.
Visitors and guests are welcomed. Please contact the Club Secretary our President. See calendar pages for event details.
Visitors
Welcome at Club Meetings provided they are introduced by a member.